Regular price
Sale price
£4,845.00
Unit price
per
Save £-4,845.00
Sale
Sold out
In stock
Payment methods
Perfectly efficient Flex 50 bioethanol fireplace
by EcoSmart Fire; Bio fires, 
zero clearance, modern fireplace in black. Available as a single sided or corner wall fireplace insert.
Please allow 5-7 days for delivery. For PRE-ORDERS, please allow 8-12 weeks
The Flex 50 bioethanol fireplace is a beautiful and eye-catching modern wall fireplace insert by EcoSmart Fire, ideal for a single room application with the open front view changing the look of your room completely. The Flex 50 features the XL900 ethanol burner and is available as a single sided fireplace or corner fireplace with 2 open sides, both options giving you the perfect view of the flame.

The clean lines and 'all flame' configuration of the modern fireplace means the entire viewing area is dedicated to the eye-catching flame, creating a harmonious blend of traditional style and contemporary design.

This true zero-clearance and flueless fireplace insert can be used to create a striking addition to a feature wall, integrated within cabinetry or a fireplace setting - whether in a residential dining room, indoor or outdoor living area, or commercial spaces.

Your Flex 50 bioethanol fireplace comes complete with toughened glass which is designed to stabilise the flame. The integrated windscreen sits flush behind the frame giving the Flex Fireplace a tidy well-constructed look. This beautiful and modern fireplace by EcoSmart Fire provides you with ultimate comfort with your safety in mind.

With virtually, no installation or fireproof required you can simply fit the fireplace whether you desire safely and securely, ready for use right away.
This luxurious model comes in a timeless black finish, with stainless steel burners, and decorative black glass charcoal to complete the look.
e-NRG bioethanol fires - The safer, eco-friendly fuel
The e-NRG bioethanol fuel produces the best, most realistic, beautiful orange flames that are completely mesmerising. You and your guests will completely fall in love with the delicate flames that create a rhythmic flicker like a traditional campfire and can rise higher than any other competitor. 
The eco-friendly fuel is clean burning with no smoke, no soot and no ash. Bioethanol "bio fires" are a great alternative to gas fire for this reason. In comparison to other fuels on the market, the e-NRG bioethanol fuel not only produces the lowest odour but also has the longest burning time, putting your comfort first. This fuel has been tested on all EcoSmart Fire products, which is why we would recommend only the e-NRG brand. 
Features
Modern fireplace with open flame
Linear with an open front allowing clear view of the beautiful smokeless orange flames
EcoSmart Fire has built the Flex Fireplace to last a lifetime and to be used both indoors and outdoors. The zinc sealed steel construction has been powder coated with super hi-temp black paint which prevents rusting.
The Flex is a true self-contained bio ethanol fireplace with its' zero clearance construction meaning you can install this almost anywhere. With the added benefit of not needing a chimney or flue, this design allows you installation freedom. 
These models are manufacturer-approved for use with the corresponding BS EN16647 compliant burners. (The Flex 50 is compliant with the XL900 burner.)
Weight & Dimensions
 (single sided fireplace)
WEIGHT:

 

71.40kg [157lb]
MODEL DIMENSIONS mm [in]:

 

W 1470 [57.9] D 365 [14.4] H 807 [31.8]
VIEWING AREA mm [in]: W 1270 [50] D 340 [13.4] H 502 [19.8]
Weight & Dimensions

 (left/right corner fireplace)
WEIGHT:

 

71.40kg [157lb]
MODEL DIMENSIONS mm [in]:

 

W 1411 [55.6] D 365 [14.4] H 807 [31.8]
VIEWING AREA mm [in]:

 

W 1311 [51.6] D 340 [13.4] H 502 [19.8]
Specifications
VOLUME CAPACITY: 9 L / 2.4 Gal
HEATS ON AVERAGE: 60m2 / 646ft2
MINIMUM ROOM: 110m3 / 3885ft3
THERMAL OUTPUT: 15000 BTU/h / 4.4 kW 16 MJ/h
FUEL EFFICIENCY: 8 - 13h / 9 Litres
MATERIALS:

 

Mild Steel & Toughened Glass
Accessories included
Lighting Rod
Jerry Can 5L
XL Baffles
Black Glass Charcoal
Fire Lighter
Bottle Adaptor
Share
Delivery Information

Thank you for visiting and shopping at Live in Ambience. Following are the terms and conditions that constitute our Shipping Policy.

Domestic Shipping Policy

  

We offer FREE UK delivery on orders over £200.

All orders are processed within 1-3 business days and we will email you to confirm an estimated delivery time-frame. Once your order has been dispatched you will be notified and the couriers should contact you on the phone number provided. Please note o

rders are not shipped or delivered on weekends or bank

holidays. 

 

  

Delivery time varies, please can you kindly refer to the guideline below for details: 

*For Ecosmart Fire bioethanol fireplaces & fire pits-  please allow 5-10 working days for delivery. (For PRE-ORDERED products, please allow additional time, this will be confirmed upon ordering.)

*For Heatscope radiant heaters -  please allow 5-10 working days for delivery. (For PRE-ORDERED products, please allow additional time, this will be confirmed upon ordering.)

*For Flamerite electric fireplaces - please allow 5 weeks for delivery as these are MADE TO ORDER. 

If we are experiencing a high volume of orders, shipments may be delayed. Please allow additional days in transit for delivery. If there will be a significant delay in shipment of your order, we will contact you via email or telephone. 

Deliveries are currently kerbside only for larger items, if this is not ideal please can you kindly contact us before placing your order.

Shipping rates & delivery estimates  

Live in Ambience currently offers fast and free delivery! Free shipping currently applies to addresses within the UK mainland and an additional delivery fee of £25 for non-mainland UK.

Customs, Duties and Taxes

Live in Ambience is not responsible for any customs and taxes applied to your order. All fees imposed during or after shipping are the responsibility of the customer (tariffs, taxes, etc.)

Damages

Live in Ambience is not liable for any products damaged or lost during shipping. If you received your order damaged, please contact us within 48 hours of your order being delivered with clear pictures showing the damage. 

International shipping policy

We currently do not ship outside the UK

Returns Policy

Our Return & Refund Policy provides detailed information about options and procedures for returning your order.  
FAQ's

Please view our Frequently Asked Question's page by clicking here
View full details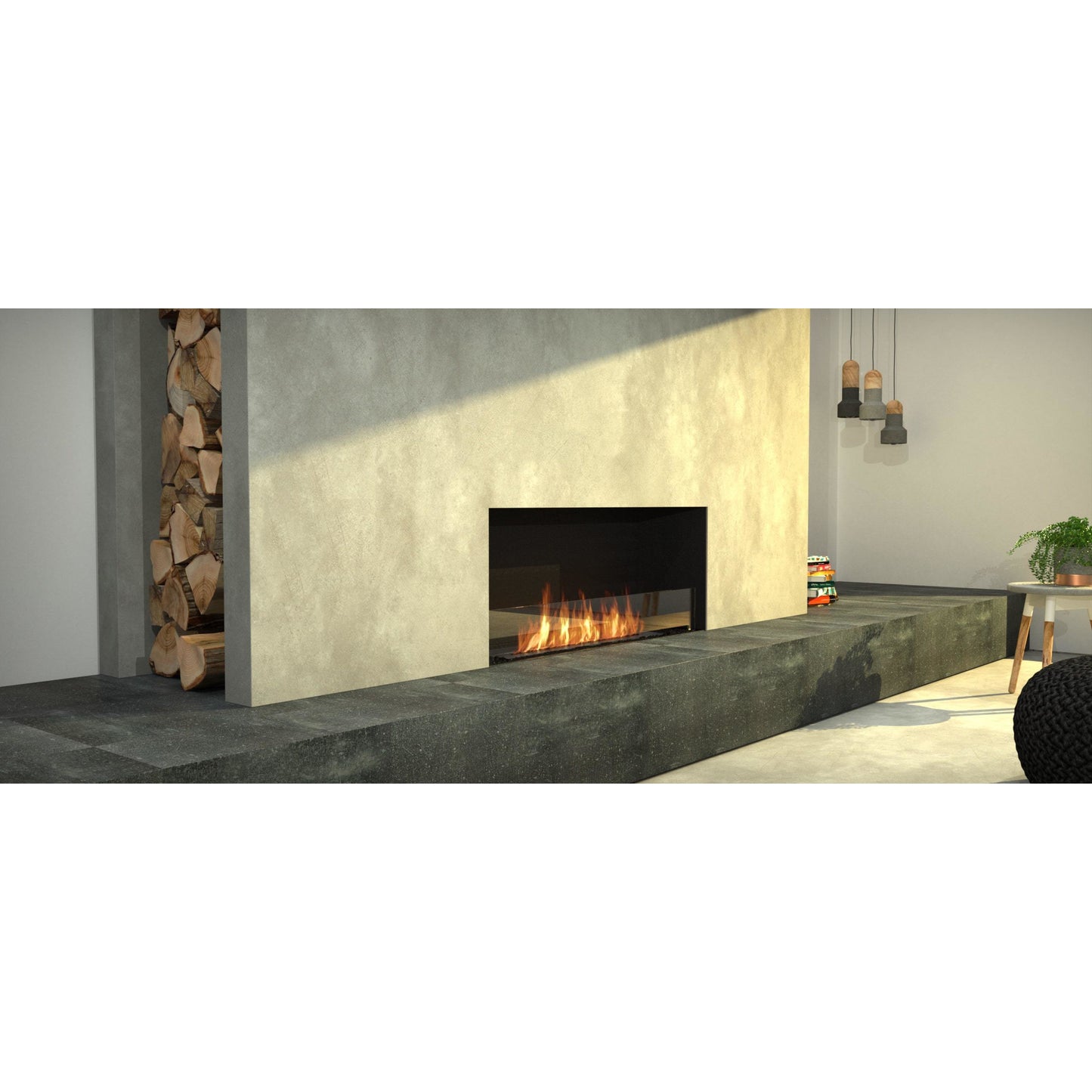 Do You Have a Question About This Product?
Contact us via the form below and we will get back to you as soon as possible with an answer.